We are providing this section on a trial basis.
This is an opportunity for all to advertise on a free basis, their wants or offerings in Model Railroading.
It also list services provided to the model railroading community.
TECO and its staff and volunteers accept no responsibility for the content of these notices and ads and have the ultimate authority to refuse publication of the notice or ad.
Send your ad to Joe via email to:
[email protected]
---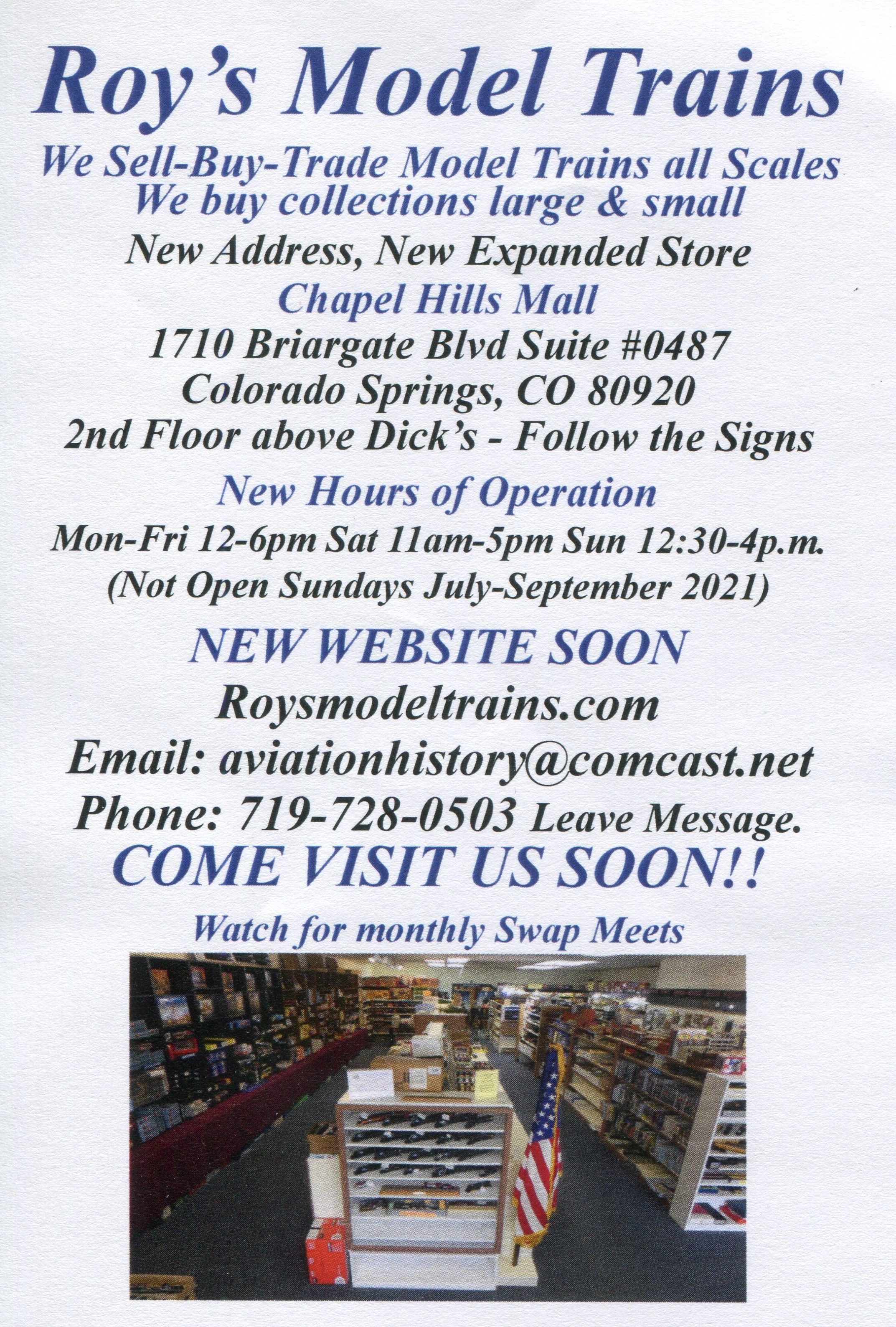 ---
Copyright Train Expo Colorado 2011-2022. All Rights Reserved.
Ready for launch - hrs. min.