We are motivated and focused to make Colorado Springs a center of excellence in the Model Railroading Community. The success is based on producing quality educational events and the effort of all those active in the hobby. We are committed to advertise aggressively throughout Colorado and the surrounding States. We are contacting over 200 clubs, associations, societies, all news media as well as any interested parties.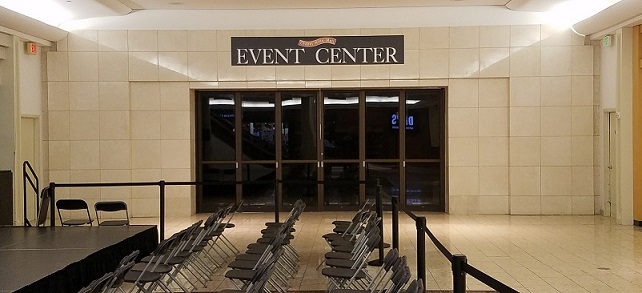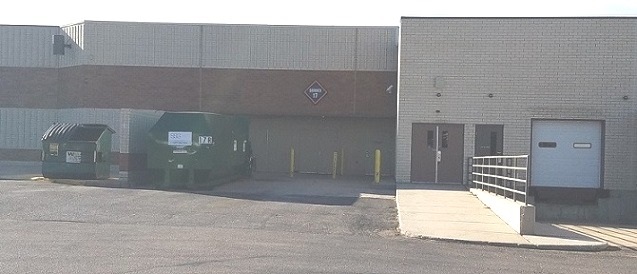 Vendor and Module Equipment Access
Normal vendor access is from Service 17 on level 2, down through a freight elevator to a freight corridor around the lower left corner of the Event Center.
Between 7:30 and 9:30 AM on Saturday, vendors may also enter the mall through the double doors on the lower level between Sears and Dicks Sporting Goods.
There is a cart storage area on the upper right corner of the Event Center.
On the lower right side of the Event Center there are restrooms.
---
Admission Fees
Regular admission $6.00/person, Family group of 2 or more $9.00
Military or family, with ID card, serving, retired, reserve $1.00 off
Children under 12 must be accompanied to enter free.

---
Space & Table Fees
Vendors purchase your tables early. Below are the rates for 8 ft. tables. Call in and reserve your tables. Fees should be mailed in within 5 days of the event or paid when you pick up your packet.

Vendor tables


First 8 ft. table is $35.00 and additional tables are $30.00 each for both days. Vendors are required to bring their own table covers.
---
What can you do to help.
Pass the word around
Book a table or two.
Share a table with a friend
Book a table and advertise your organization
Bring a group of people
---
Rules for vendors, operators & participants
TECO Swap-meets are open to all.
TECO covers all Model Railroad gauges.
All participants are to use appropriate language in consideration of the youth present and to leave a professional image with the public.
Vendors should be set up by 10:00am.
Vendors cannot break down their tables till 3:00pm.
Vendors cannot sell or display weapons and associated material.
Vendors selling other than RR material and toys must receive permission to sell indicated material.
---
Vendor or Participant Registration
Call in and tentatively book your space table (719-640-2076)
Fill in the registration form and mail or email in, to include your check.
Email: mmp85trainnut@hotmail.com
Address, TECO 4970 Iron Horse Trail, Colorado Springs, Co 80917
Please make checks out to: TECO. Note in your check's note section, Example: 3 tables December 18-19
Look for confirmation and check that details are correct. Advise us immediately if you need any changes.
---
Vendor Contract (.doc format) Click here for the Vendor Contract and Preamble.

Please download, read, fill in the Vendor Contract, save, then attach and return to mmp85trainnut@hotmail.com.

If any document displays in two-column format in your browser, enable editting for one column view.
---
Registration Form (.docx File) Click here for registration form.

Please download, read, fill in, save, then attach to an email and return to mmp85trainnut@hotmail.com.
---
Vendor Critique (.docx format) Click here for the Vendor Critique.

After the event, please download, read, fill in the Vendor Critique, save, then attach and mail or return to mmp85trainnut@hotmail.com.
---
Copyright ©2011-17 Train Expo Colorado. All Rights Reserved.


---