We are providing this section on a trial basis. This is an opportunity for all to advertise on a free basis, their wants in Model Railroading. It also list services provided to the model railroading community. TECO and its staff and volunteers accept no responsibility for the content of these notices and ads and have the ultimate authority to refuse publication of the notice or ad. Send your ad to Joe via email to:
[email protected]
---
Wanted Model Railroader Magazines to fill in my library: 1980 May/Nov, 1983 Mar/May/, 1984 Jan Sep/ 1986 Dec/ 1990 Feb/Mar/apr/MayOct/Dec
1994 Feb/ 1995 Jan/ 1996 Aug/ 1997 Feb/May, 1999May/Jun/Oct, 2001 FEb, 2004 Jan/MayNov, 2005 Oct, 2007 Mar. Contact Roy 719-574-4382
---
Roy's Model train store is moving to 2218 East Pikes Peak Colorado Springs CO New store will be opening about 20th of June; will advise dates as he gets unpacking and closer. Hours Tuesday to Friday 1-6pm Saturday 11am to 4pm, closed Sunday Monday.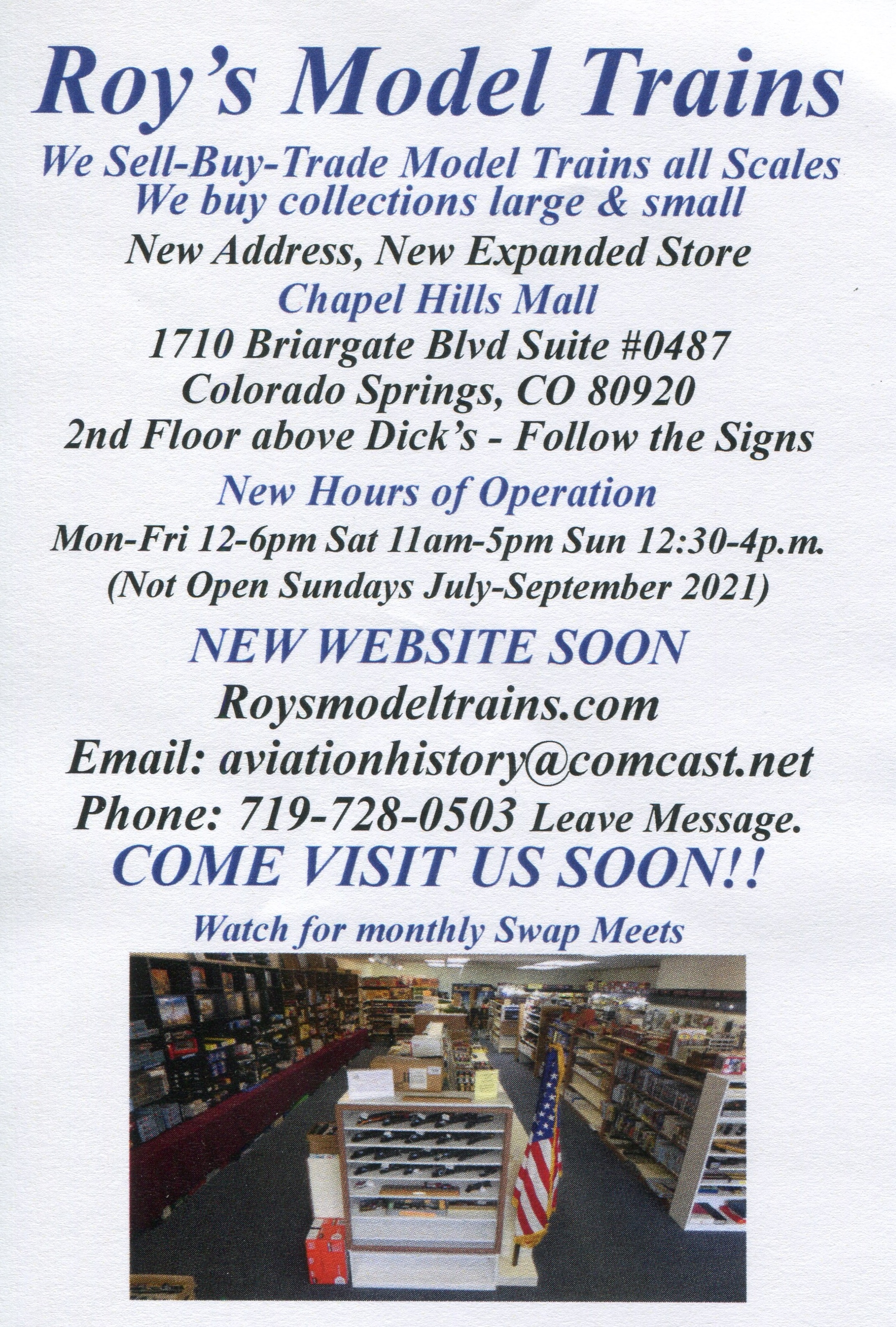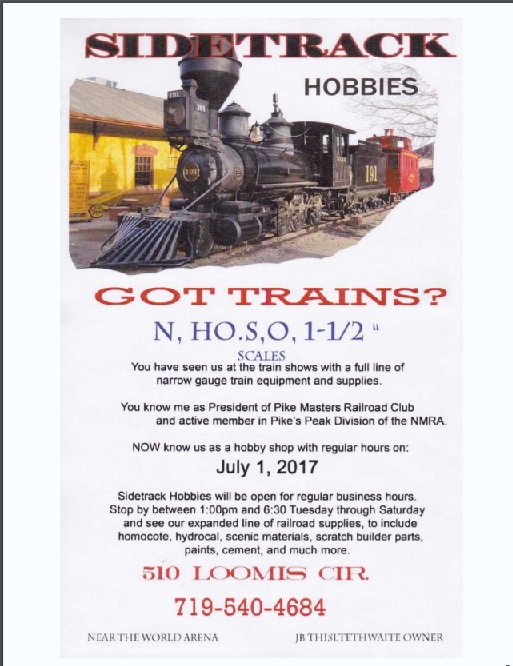 ---
Copyright Train Expo Colorado 2011-18. All Rights Reserved.
Ready for launch - hrs. min.