TECO (TRAINEXPOCO) was established in October 2007 because there was a need to organize local events and swap meets and to consolidate our model railroading resources. There was an urgent need to recruit members into the hobby and promote public awareness of this fine hobby. We needed to make a concerted effort to promote youth model railroading activities and bring in younger people into the hobby.
Support was readily forthcoming as all saw the many advantages of co-operation without interfering with club and organization aims and purposes.
The common thread was to establish at least 3 large swap meets per year, the first was scheduled on September 2008. Making bigger and better swap meets would bring in more table participants, dealers, company sponsored demonstrations, workshops to help the Model Railroading community, and the public. Youth programs will also be initiated to help parents and their children see the value of model railroading as a hobby.
---
Elected Board Members:

Chairman: Mike Peck (Pikes Peak "N"gineers) 719-550-1780

Vice Chair, Public Relations: Elizabeth Maline (NMRA Pikes Peak Division)

Secretary: Mike Maline (NMRA Pikes Peak Division)

Treasurer, Webmaster: Joe Costa (NMRA Pikes Peak Division)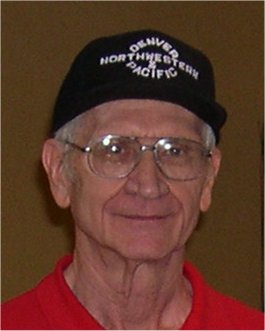 Member-at-Large, Modular Coordinator: John Emmot (NMRA Pikes Peak Division)
---
Committee Members:

Youth Programs: Gerry Drewes 719-570-9559
Public Relations: Kristin Phillips (NMRA Pikes Peak Division)

Jack Sousa (NMRA Pikes Peak Division - Door Prizes)
576-7017

Historian Committee: Mel McFarland
---

Founder: Roy Thompson
Roy was the founder of TECO. He is a vendor at many of our shows, and others in the region, and has a store at 2017 East Bijou in Colorado Springs.
---
Work Sessions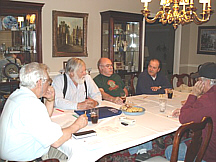 ---
Copyright Train Expo Colorado 2011-17. All Rights Reserved.
Ready for launch - hrs. min.